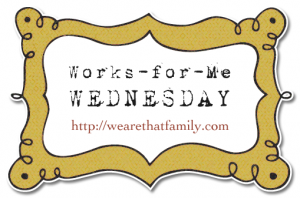 If this post had a soundtrack it would be the theme from Rocky. Hum along while you read. I have tried many a diaper pail in my day. I started doing this parenting thing almost 7 years ago (eek) and I think by now I may have officially trail. Thanks to Mom Central that is. Because this month I am pitting two pails against each other to see who will come out on top.
Just so you know my sordid pail history. For my first 2 kids we used the Diaper Dekor. And all was well. We loved the pail and it loved us back. Well I don't actually know about that, but we were odor free for a long time. And then one day, the thing just quit working. Suddenly the nursery smell became unbearable just as we were nearing potty training time. So we toughed it out, but after Hannah was out of diapers we pitched the thing. We still recommended it to my brother and sister in law, but I don't think they have been happy with it so far (sorry!!).
The hubby went cheap when getting the replacement and went with the Diaper Champ
. Oh my goodness do not get be started on this diaper pail. Ugh. It did nothing to contain odor, was a pain in the backside to use and was ugly on top of it all. It has Things I Don't Love Thursday written all over it. That is what we were suffering with when Mom Central asked me to join their Diaper Pail Test Drive program. I jumped at the chance to get that thing out of our house.
I will be comparing the Diaper Genie II Elite
and the Munchkin Arm & Hammer Diaper Pail
. For the first two weeks I tried out the Diaper Genie. Let me just start by saying this is a HUGE improvement over the Diaper Genies of the past. Although I never owned one I have used plenty and just never got all the hype. The way you had to stuff the diaper in the pail just seemed gross to me. So kuddos for the improvements.
I initially was very frustrated with this pail. The hubby and I both had trouble getting it put together. The instructions were minimal and unhelpful and the thing just didn't snap together like it was supposed to. We finally had to resort to using the toolbox to put the thing together. Honestly it was insanely frustrating. So I really went in wanting to hate the thing.
That being said, I can't quit you Diaper Genie!! Assembly aside, once we got the thing together we are big fans. It has a new hands free foot pedal that was designed for moms who are holding a squirmy baby in one hand and a diaper in the other. Push the foot pedal down, drop in the diaper and it sinks into a bad and is immediately sealed inside. And the pail is really tall compared to other ones so you don't have to bend down and the capacity for holding diapers is a lot bigger.
Most importantly it keeps the odors contained. Occasionally when Silas has a really bad blow out diaper (you know the ones) I catch a small whiff when I put the diaper in, but it goes away pretty quickly. When I enter his nursery there is no lingering smell. And changing the bag is quick and easy and most importantly not nasty. Nobody wants to have to take a shower after changing the diaper pail. Thankfully that is my hubby's job, but he was pleased with the ease as well.
What I dislike about the Diaper Genie (and diaper pails in general) is that you are forced to buy their refill packs and they are fairly costly and you just end up going through them pretty quickly with little babies. Everything I have read indicates that you need to change them about every 3-4 weeks. This is a huge extra cost on top of already expensive diapers. I really wish this wasn't so, but I understand why companies do it. They need to keep making money on the thing. I have heard people just use regular trash bags and I haven't tried that, but I worry the odor control wouldn't be as good.
So (cue Rocky Theme Song again), we are finished with round 1 of the Diaper Pail wars. I will write another post in a few weeks discussing the pros and cons of the Munchkin Pail and crown a winner. May the least stinky pail win.
I am a member of the Mom Central community and I wrote this review while participating in a blog tour campaign by Mom Central, sponsored by Diaper Genie, and received a free Diaper Genie diaper pail and a free Munchkin Arm & Hammer diaper pail to facilitate my review