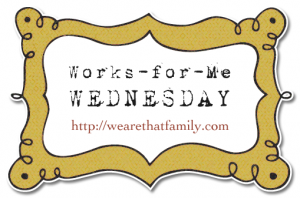 It's the Mom: I'm Bored Edition where I impart my wisdom on my bloggy readers on how to not go insane with your kids home all summer. Of course I would know nothing about this sort of insanity because every moment I spend with my children is filled with rainbows and unicorns.
But let's pretend for a (completely imaginary) moment that your children have an "off" day. On one of the days they aren't in one of the weekly Vacation Bible Schools around town (so they can learn about Jesus!! ahem). You are looking for something to do as your kids chant "I'm bored" (again, hypothetically).
Why not kill two birds with one stone? We are on a quest to teach our kids that food comes from farms not the grocery store. The absolute best way to do that is by actually visiting farms. It is really fun to see your kid's brain make the connection that those chickens running around are where those eggs you are buying come from.
Every summer for the past 3 years we have gone cherry picking. Most go in the bucket, some go straight in the mouth. We come home with stained fingers and a little bit more "regularity" (seriously, chill out on the cherry eating in one sitting- trust me). Most years in the fall we pick apples and pumpkins. This year I am adding strawberries and blueberries into the mix. And frankly anything else I can find.
I also plan on visiting a local dairy farm with the kids where they learn about how we get milk and get to feed baby calves. This weekend I think we are heading out to a farm that a co-worker of my hubby lives on. They raise a bunch of different animals that started as a 4 H project and grew into a little farm. How much do I love that?!!
My hope is that the more connected we get to our food source the more willing my kids will be to try some new and different foods. Wishful thinking? Possibly, but it can't hurt to try. And I am willing to bet that we will have a lot of fun doing it. Not that the rest of our days won't be filled with mind blowing fun. Cause that is the way we roll around here.
You can find farms in your area at Local Harvest. You can find more cures for summertime boredom over at We Are That Family.