This week has kind of gone by in a whirlwind of busy and I have nothing official planned for a Fashion Friday post. So instead I thought I would just show you some things on my spring clothing wish list. How bout that?
I pretty much live in skirts in the summer and I love the print on this one. I would pair it with a white tee or tank. Both must haves in your summer wardrobe.
2. Tunic Dress
I think I would live in this dress. IT would be so forgiving of my mommy belly. And I am having a love affair with navy right now.
Doesn't this just make you want to run to the beach and dip your toes in the sand?? This color screams beachy getaway to me. And I love me a maxi dress.
4. Eyelet Shorts
It is really hard to tell from this picture, but check out the link. These shorts are all eyelet material. I must own these stat (woot for 40% off one item through Tuesday!!
)
Wedges are everywhere this season. And these are awesome. They go with brown, they go with black and they have snakeskin (ok most likely faux snakeskin).
6. Rugby Dress
These are also everywhere this season. I gotta believe they are flattering on everyone and perfect with a pair of flip flops or dressed up a bit with wedges.
7. Camo Pants
Confession: I already own these. And my love for them is ridiculous. Go buy them. We can be twinsies.
8. Eyelet Half Sleeve Tee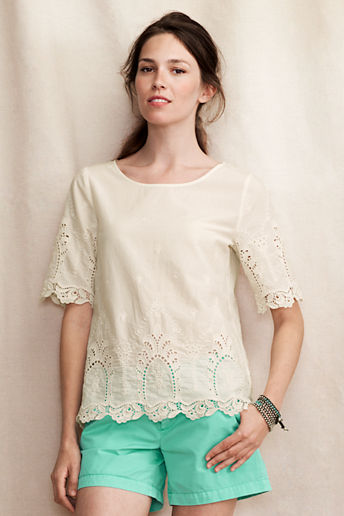 Okay so I own this as well. But eyelets and lace are really big this season and every time I wear this people go crazy for it. Okay maybe not crazy. But pretty close.
So eight is a really weird number to end on, but it is late and suddenly I have an urge to BUY ALL THE THINGS!
What is on your spring "must have" list?